Branching Out was born in 2020 during an entrepreneurial event at Michigan State University (MSU) previously known as Startup Weekend. During this event student teams have 48 hours to create and pitch an entire business.
Avery Tilley, then a sophomore at MSU, drafted an idea from a long standing passion: grafted trees. Recognizing the booming direct-to-consumer houseplant industry, especially in the wake of the pandemic, Tilley sought to introduce a new product into the market.
Over the weekend, the idea of a customizable grafted fruit tree was born. Tilley decided to use dwarf rootstock and a direct-to-consumer model to compete directly with the houseplants.
After success and praise during Startup Weekend, Tilley decided to take advantage of the unique opportunities for student entrepreneurs. The only problem was, he needed a teammate.
Hannah Gruber, another MSU sophomore, heard Tilley pitch at a student event and was hooked. She learned Tilley was looking to build a team and was quick to jump on board.
Since then, the duo have pitched at competitions all across the US as they share their passion for sustainability and agriculture education. Together, they have been awarded over $15,000 in prize money to grow Branching Out.
Branching Out intends to launch in late 2022. If you would like to grow with us, make sure and sign up for exclusive updates on pre-orders!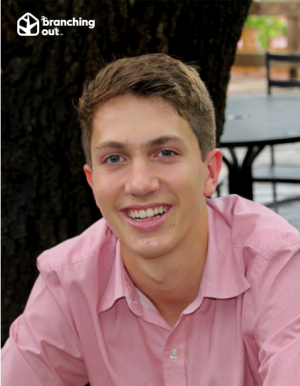 Avery Tilley
Co-founder & Director of Operations
Tilley is a senior at Michigan State University pursuing dual degrees in Fisheries and Wildlife Management and Molecular Genetics and Genomics. He is also minoring in Entrepreneurship and Innovation. Tilley has a passion for conservation and sustainability. Branching Out is a product of that passion and one Tilley hopes will help connect people with a sustainable future.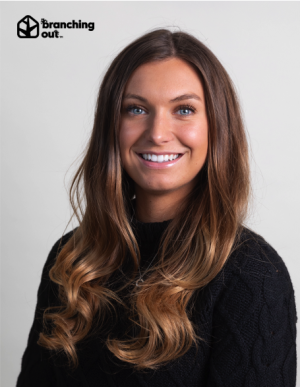 Hannah Gruber
Co-founder & Director of Engagement
Gruber is a senior studying Biosystems and Agricultural Engineering and Entrepreneurship at Michigan State University. Some of her interests include yoga, traveling, and surfing! She is passionate about spreading joy to others and creating a more sustainable future for all, one grafted fruit tree at a time.